Tutoring children to adults in Mandarin Chinese by a native Mandarin speaker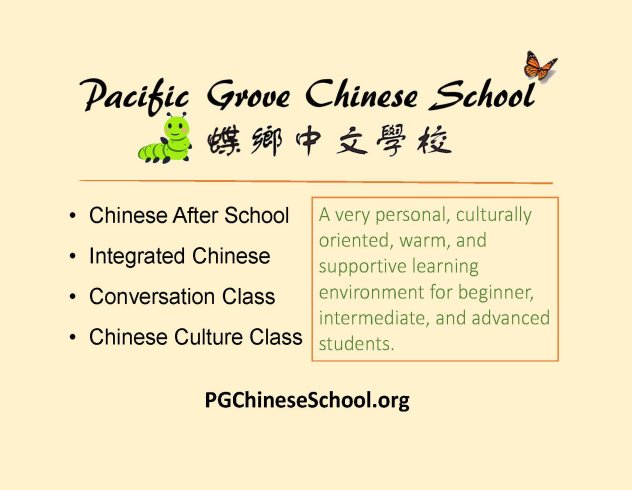 We're experienced in teaching and tutoring Mandarin, both simplified and traditional.
We created Monterey Chinese Day Camp in 2013, selected to perform Children's Mandarin Dance Program at Language Capital of The World (LCOW) Festival, selected to present Chinese Language and Culture Booth for Feast of Lanterns and LCOW Festival.
Culture, art, legends, games, songs and crafts are used in a playful, yet energetic, experiential class session.
Chinese Calligraphy Lessons are also available.
Approved for home schooling.